Who We Are
Havergal College is one of Canada's preeminent independent schools for girls from Junior Kindergarten to Grade 12.
At Havergal College, each student is supported to make empowering choices and become the architect of their education. An all-girls school (Junior Kindergarten to Grade 12) in Toronto, Canada, Havergal offers a rigorous curriculum designed around the pillars of academics and wellbeing. Our students learn new ways to express themselves with creativity, enthusiasm and self-confidence. Havergal alumni graduate with inquiry mindsets, ready to solve problems and meet the demands of a rapidly-changing world.
Our Mission, Values and Vision
Founded in 1894 and rooted in Anglican tradition, Havergal's mission is to prepare young women to make a difference. The hallmarks of a Havergal education are enriched, broad-based educational programs and rigorous academic standards, a stimulating and supportive learning environment and a strong community that fosters the qualities of leadership and good citizenship, underpinned by the school's values of Integrity, Inquiry, Compassion and Courage. These pillars of excellence prepare our graduates as leaders of the future and have positioned Havergal at the forefront of women's education for more than 125 years.
Learn more about our commitment to Equity, Diversity and Inclusion.
Make Change
Meet Our Leadership
Paving the way for our students is a group of strong, inspirational leaders. They're responsible for all aspects of school operations, finance, facilities, admissions, fundraising, alumni relations, communications and human resources.
Principal's Message
"What are you going to do?" – Ellen Knox
This question was posed by Havergal's First Principal and it remains one of the most powerful influences on the Havergal experience to this day. These simple words inspire action, encourage agency and focus on the future—all of which are integral to our mission to shape the future-ready leaders of tomorrow. Since Havergal's founding in 1894, preparing young women to make a difference and responding to the challenge posed by Ellen Knox has been the foundation on which Havergal has grown into a global leader in girls' education.
Our students, parents and alumni often speak about the magic of the Havergal experience. Step onto our campus and you'll witness our mission in action as you visit our academic, athletic, art and innovation spaces. As you walk our halls, you'll see that our students aren't waiting until they graduate to make positive changes in the world; they're committed to making a difference here and now.
Havergal also offers students a rigorous, contemporary academic program that prepares them for study at the world's great universities. Our academic program is centred in a research-based framework that puts wellbeing at the heart of learning. Wellbeing is an umbrella under which our approach to academics, co-curricular, global and experiential education resides.
Looking to the future, we believe a Havergal education never truly ends and we foster lifelong learning. Our faculty and community teach students to think critically, consider their role in the world and live lives of meaning and purpose. As they prepare to take on the world, we ensure our graduates have the skills, tools and knowledge to live in accordance with their values; to build positive, fulfilling relationships; and to prepare them to meet the challenges of tomorrow with confidence.
As you explore our website, you'll see the Havergal difference—our commitment to creating generations of women who are ready to be positive changemakers and who are up to the challenge Ellen Knox posed over 125 years ago. We can't wait to welcome you to our campus—virtually or in person—and have you experience the Havergal difference for yourself.
Warmly,
Dr. Katrina Samson,
Principal
Anglican Affiliation
Havergal was founded in 1894 to provide a high quality education for girls in the Anglican church tradition. Today, we continue our affiliation with the Anglican faith while fostering respect for, understanding of and celebrating the religious traditions and teachings of other faiths that are meaningful to our school and global community.
Havergal's Anglican affiliation provides a foundation for our spiritual life as a collective. We pair our school values of inquiry, integrity, compassion and courage, with the spiritual values of kindness, generosity, love, justice, humility, truth, hospitality, service, compassion, forgiveness and redemption. Our Anglican affiliation underpins our commitment to preparing young women to make a difference by deepening our sense of self, our commitment to our community and our responsibility to a higher good.
Recognizing the power and importance of fostering a sense of belonging, we:
Welcome students and families from all faiths and beliefs at Havergal (diversity);
Seek ways to understand how our faith connections commits us to a responsibility to each other and the world, and our approach to injustice (equity); and
How we can celebrate, respect, and work together across and through our beliefs and values, both faith-based and secular (inclusion).
Strategic Framework
We are excited to embark on a new cycle of planning to establish Havergal's future direction. Learn more about our strategic framework development process as we shape our path forward to support the next generation of leaders.
History & Tradition
Since our early days, Havergal has experienced tremendous growth. We're proud to look back at the milestones from our past as we continue to shape the future.
1894
Havergal Opens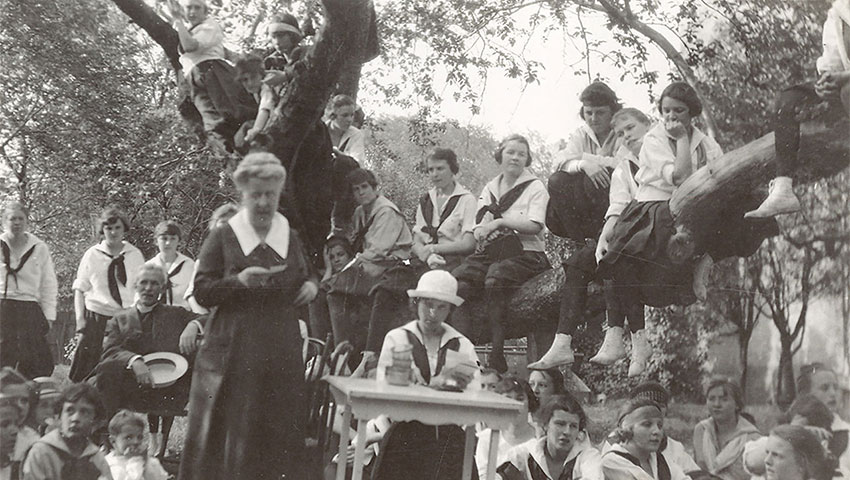 Havergal College opens on September 11, with seven Boarders and 31 day students at 350 Jarvis St. Havergal's First Principal is Ellen Knox, who remained in the position until her death in 1924. She was known for asking students: "What are you going to do?"
1896
Alumni Association Created
The first alumni association was the Havergal Coverley Club. It was a monthly literary society that supported continuing education for alumni. Today, the Old Girl community includes more than 9,500 alumni worldwide.
1898
First Edition of the Yearbook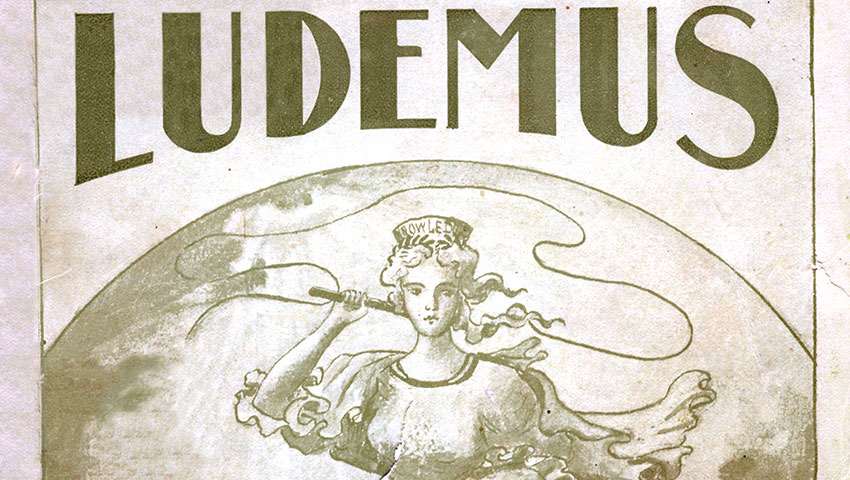 The first edition of Ludemus, the school yearbook, was published in 1898. The name is taken from the original school motto: Opere Peracto Ludemus ("When our work is finished, we shall play.")
1910
Grandchildren's Party Begins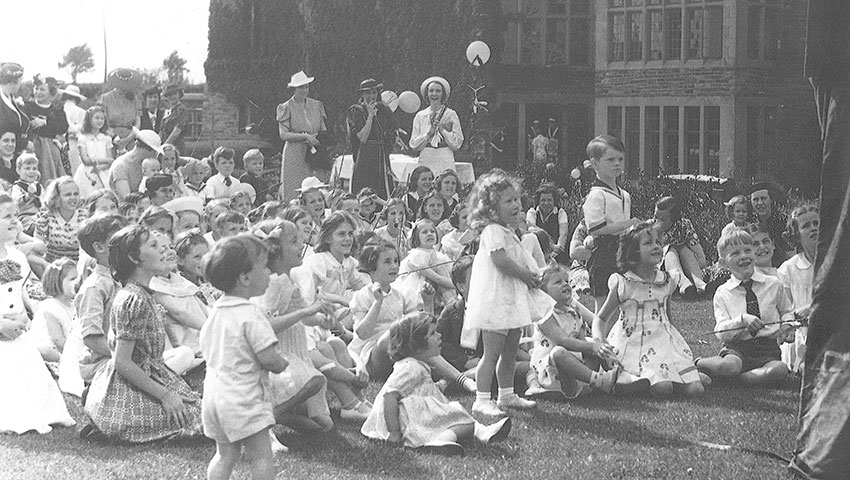 The Grandchildren's Party was started by Principal Ellen Knox for alumni and their descendants. At this event, Old Girls, their children, grandchildren and great-grandchildren enjoy an afternoon of activities and games at the school.
1912
School Uniform Instated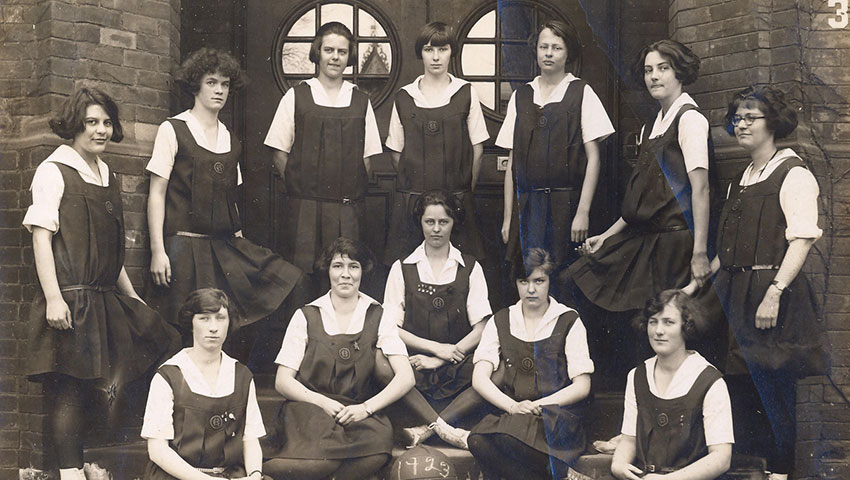 An official school uniform was instated, putting an end to, as Principal Ellen Knox wrote, "extravagant blouses… which are practically evening dress." In 1923, Havergal introduced the tunic, which is still worn today.
1914
Chronicle First Published
The publication Chronicle, then known as the Coverley Chronicle, was first published.
1923
Alumni Invent the Term "Stoneager"
The Stoneager title was originally given by the first reunion group of Old Girls to themselves, when they joked "The Stone Age Awakes!" and "The Stone Age Leads the Way!" The name continues to be used today for alumni who graduated 60 or more years ago.
1924
School Song is Written
The Havergal College school song, written in 1924, is entitled Vitai Lampada Tradens. The title refers to the school motto, translated as "passing on the torch of life."
1926
Havergal Opens on Avenue Road
Havergal College opens its new building on Avenue Road on September 17. It is the sixth Havergal school in Toronto, which includes the three prep schools, the Main School and the original school building on Jarvis Street.
1928
House System Created
One of Havergal's strongest traditions was introduced by Principal Marian Wood: Havergal Houses. Initially, Houses were for Boarders only. Frances Ridley, Ellen Knox and Marian Wood are the oldest of the 10 Houses we have today, named after women who have made outstanding contributions to the life of the school. Every student from Junior Kindergarten to Grade 12 is a lifelong member of a House, as is each member of the faculty and staff.
1930
Celebration Saturday Begins
Celebration Saturday has its roots with the school's first bazaar. It's a unique event that brings the Havergal community together, coinciding with the Old Girls Reunion Weekend. Celebration Saturday also provides a special opportunity to forge enduring relationships with our community partners, with whom proceeds from the event are shared.
1934
Candlelight Ceremony Established
One of the most meaningful traditions for Grads was established in 1934: Candlelight Service (renamed to Candlelight Ceremony in 1938).
1942
Havergal Supports the War Effort
With the creative efforts of fundraising students, $1,000 was collected to purchase this station wagon for use in war-affected areas during the Second World War.
1972
First Carol Service is Held
The first Carol Service (The Festival of Nine Lessons and Carols) was held in the Assembly Hall. The annual tradition continues to this day, now held at St. Paul's Bloor Street, where it has been since 2009.
1975
Father Daughter Dance Begins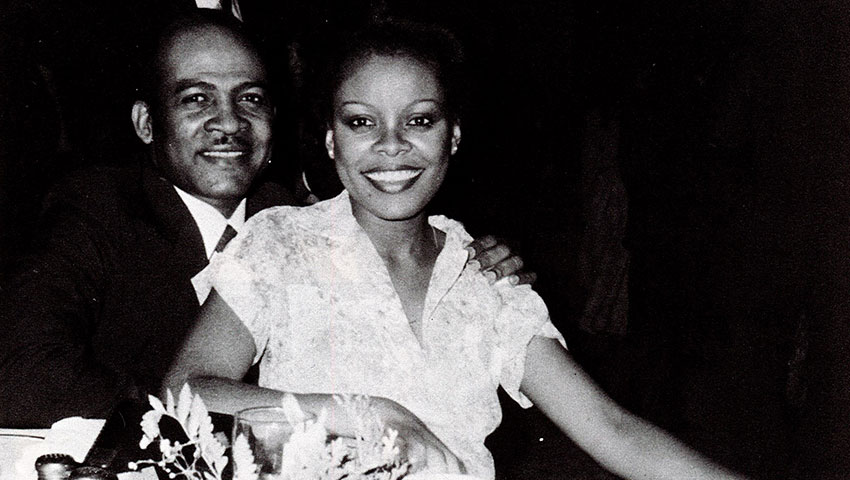 The first father-daughter dinner took place, which lives on as the Father Daughter Dance for Upper School students.
1976
Inaugural Founders' Day
The school's Founders' Day is established in honour of the laying of the cornerstone of the Avenue Road location on April 23, 1926. This event inspired Principal Mary Dennys to inaugurate Founders' Day 50 years later, in 1976, as a time for the whole school to meet, think about 1894 and give thanks for the heritage into which they had entered.
Photo: City of Toronto Archives, Fonds 1266, Item 7674
1981
The Torch First Published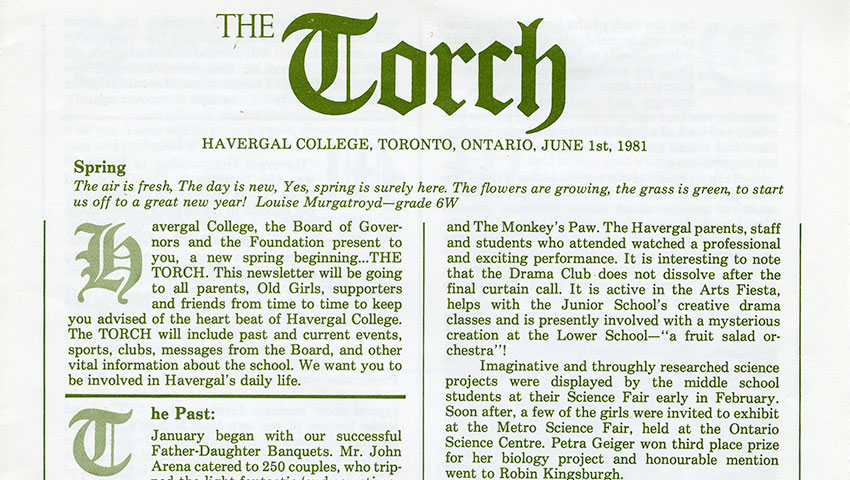 The first edition of The Torch was sent to the community as a newsletter.
1981
Computer Science Introduced
Computer Science was introduced to the Junior School in 1981. Programs were child-oriented but academic and were selected with the knowledge that university is a goal for all students.
1983
Celebrating 90 Years of Havergal
Part of the school's 90th anniversary was celebrating Carols with Havergal College in Roy Thomson Hall, an event that was repeated in December 1993 for the 100th year celebrations. The harpist is Mariko Anraku, then an extremely talented Grade 9 student who returned for the 1993 concert.
1991
Hewitt Cup Established
Established by FWA Hewitt in memory of his mother, the Hewitt Cup is awarded annually to the winner of the Bishop Strachan (BSS) and Havergal Hockey Day game. Hockey games between girls' schools were mentioned in the Ludemus as early as 1955!
1993
Lisa Hardie Woodland Trail Named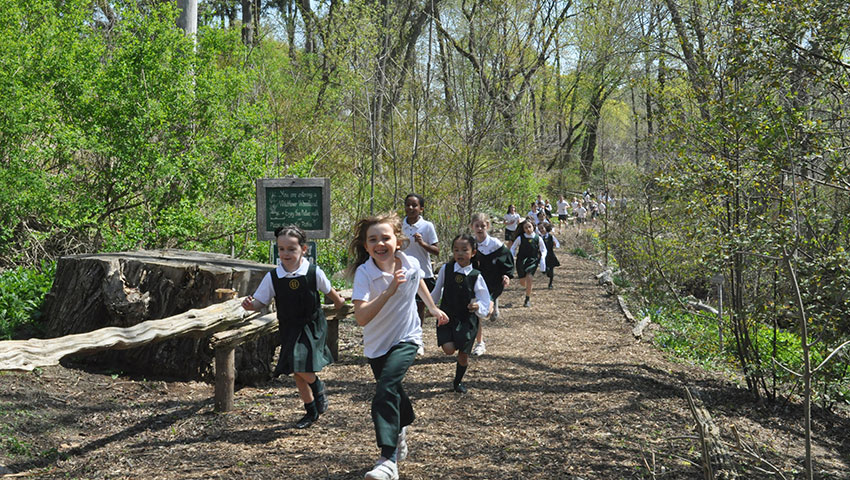 The Lisa Hardie Woodland Trail was named in memory of Havergal student Lisa Hardie, who died tragically in an accident in Costa Rica in the summer of 1992.
1994
Old Girls Hall of Distinction Created
The Havergal Old Girls Hall of Distinction was conceived as a way of recognizing alumni with achievements that are noteworthy and stand apart from the ordinary. Nominations are invited every five years.
1996
The Last Year That Boys Attended Havergal
This was the last year that boys attended Havergal. Havergal's Old Boys have always had a special place in the school's history. From its earliest days, Havergal had a few boys in Kindergarten and the lower grades.
1999
Alumni Introduce the Term "Cinquantenaire"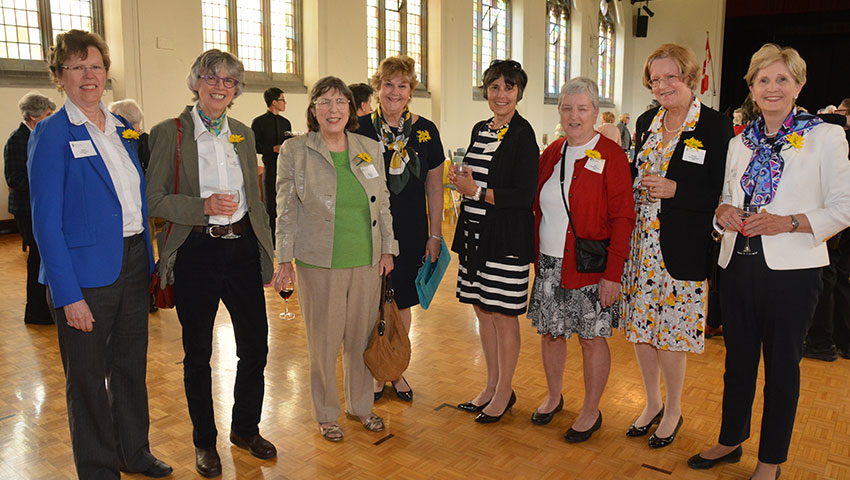 The name Cinquantenaire was introduced by Isabel MacRae (Class of 1941) to be used by alumni who are celebrating their 50th reunions. The idea for this title came from the Cinquantenaire Arch which was built in 1880 in Brussels for the World Exhibition to commemorate the 50th Anniversary of Belgium's independence.
1999
New Junior School Opens
In September, Havergal students were welcomed back with a brand new Junior School: the Margaret Norrie McCain building (named after Margaret Norrie McCain, Class of 1951) and the new R. Samuel McLaughlin Wing in the Upper School.
2005
The Institute at Havergal is Established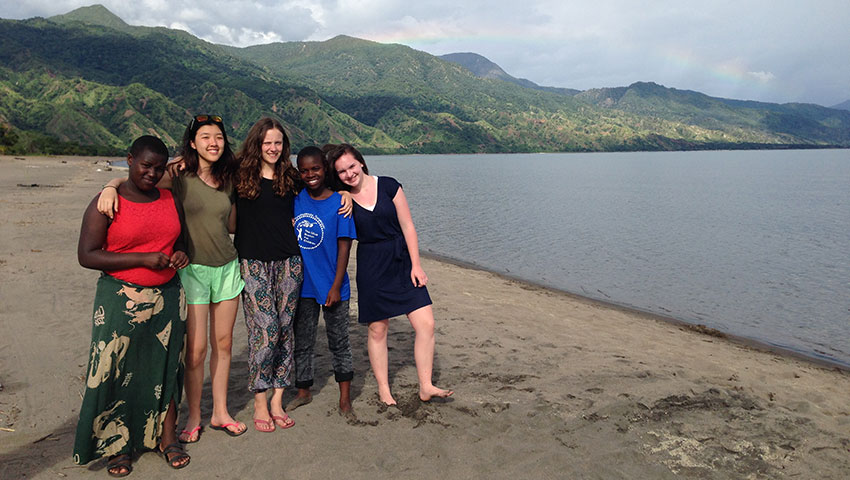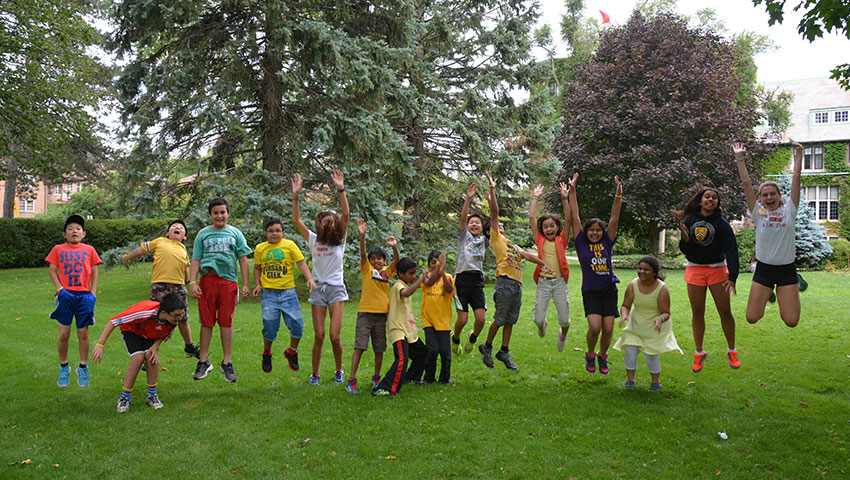 The Institute at Havergal is established by Principal Dr. Susan Ditchburn and former Havergal parent Bruce Mau, who set out to create a school-wide, long-term initiative that would help students to understand their role as global citizens. It is now known as HC-X.
2006
Athletic Centre Opens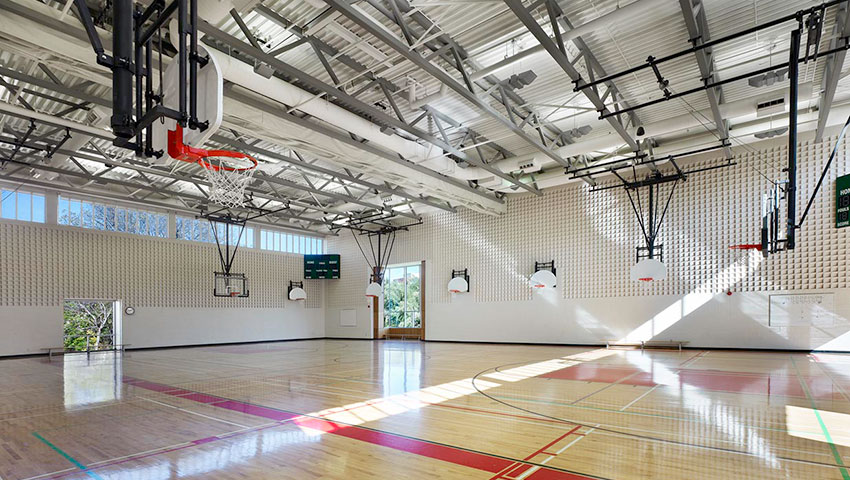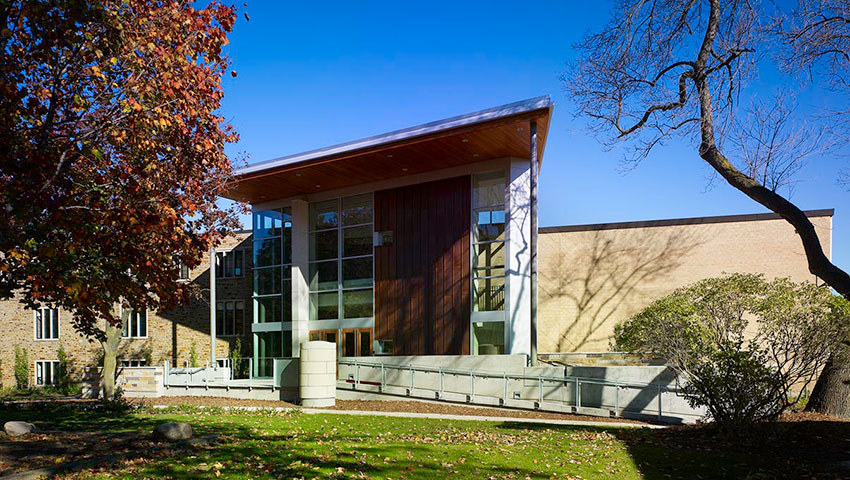 The official opening ceremony for the Athletic Centre was celebrated on Celebration Saturday on September 30. This 50,000 sq. ft. centre provides exceptional athletic facilities, spacious gathering areas as well as classroom and office space. The main entrance sets the tone with its generous proportions, full-height expanses of glass and blend of concrete and stone. The regulation-size 25-metre pool, double gym, change rooms, fully-equipped fitness room and associated facilities make this an unparalleled athletic facility.
2012
Havergator's 20th Birthday
Havergal celebrated the 20th birthday of the Havergator, the school's mascot! The Havergator was created by the Class of 1992.
2019
Celebrating 125 Years of Havergal
Havergal celebrates its 125th anniversary at a special concert at Roy Thomson Hall.
2020
Limitless Campaign Renovations Unveiled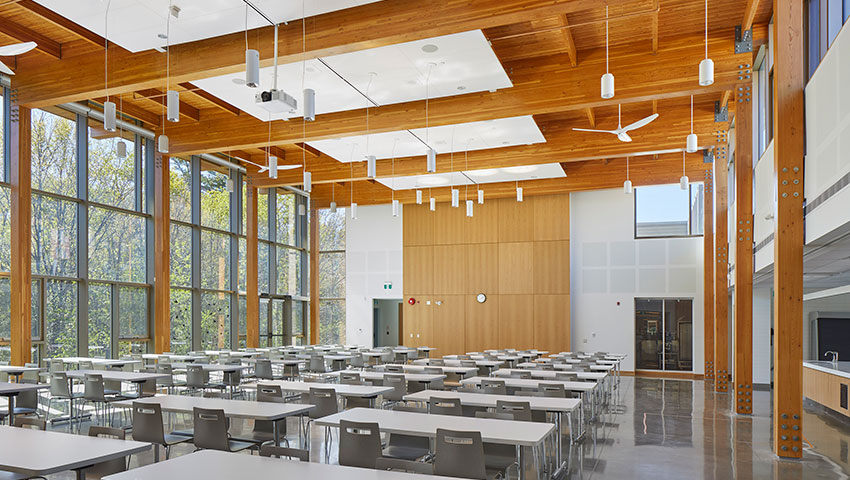 In the fall, Havergal unveiled its much-anticipated new buildings, marking the completion of renovations for the Limitless Campaign. The Junior School opened bright, modern spaces for Art, STEM and Music programming, new classrooms and a double-height Dining Wing. The Upper School new spaces featured a multi-purpose area, Art Studio, outdoor gardens and a light-filled Learning Commons with a lush three-storey BioWall.
Notable Alumni
Dora Mavor Moore
1899
Actor and director; key driving force in Canadian theatre; the Dora Awards are named in her honour.
Gillian Apps
2001
Member of the Canadian women's hockey team; three-time Olympic Gold medallist (2006, 2010, 2014).
Jane Poulson
1970
Canada's first blind physician.
Christine Coutts Clement
1959
Astronomer and university professor; first Canadian woman to discover a supernova.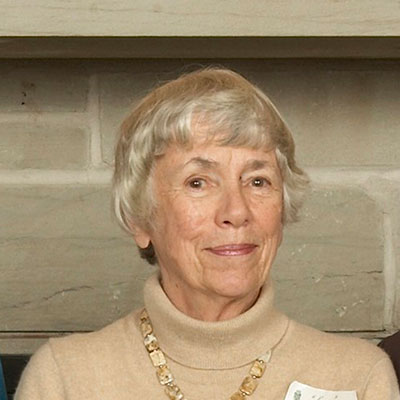 Betty Kimbark Ondaatje
1947
International painter and photographer.
Parent Experience
At Havergal, parents are our partners in helping prepare our students for tomorrow. We respect and value the role they play and actively cultivate the parent-school relationship. Parents are an integral part of the Havergal community. We encourage their engagement with the school, as well as with other parents committed to a future-focused education for their children.
The Havergal College Parent Association (HCPA) is our parent volunteer organization that maximizes parent engagement, fosters community spirit and supports the school's mission and strategic direction through social and fundraising initiatives. The HCPA creates a vibrant and caring community, bringing Havergal parents and students opportunities for connecting and engaging beyond the classroom.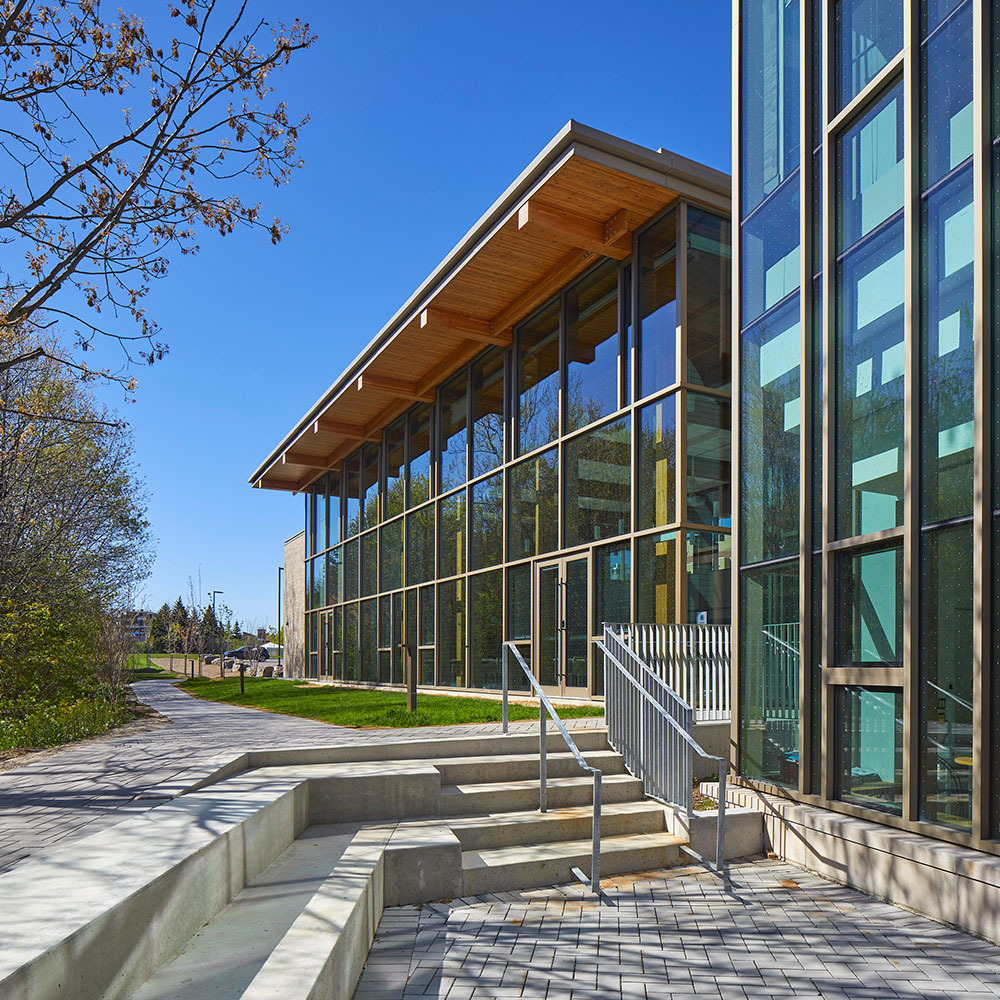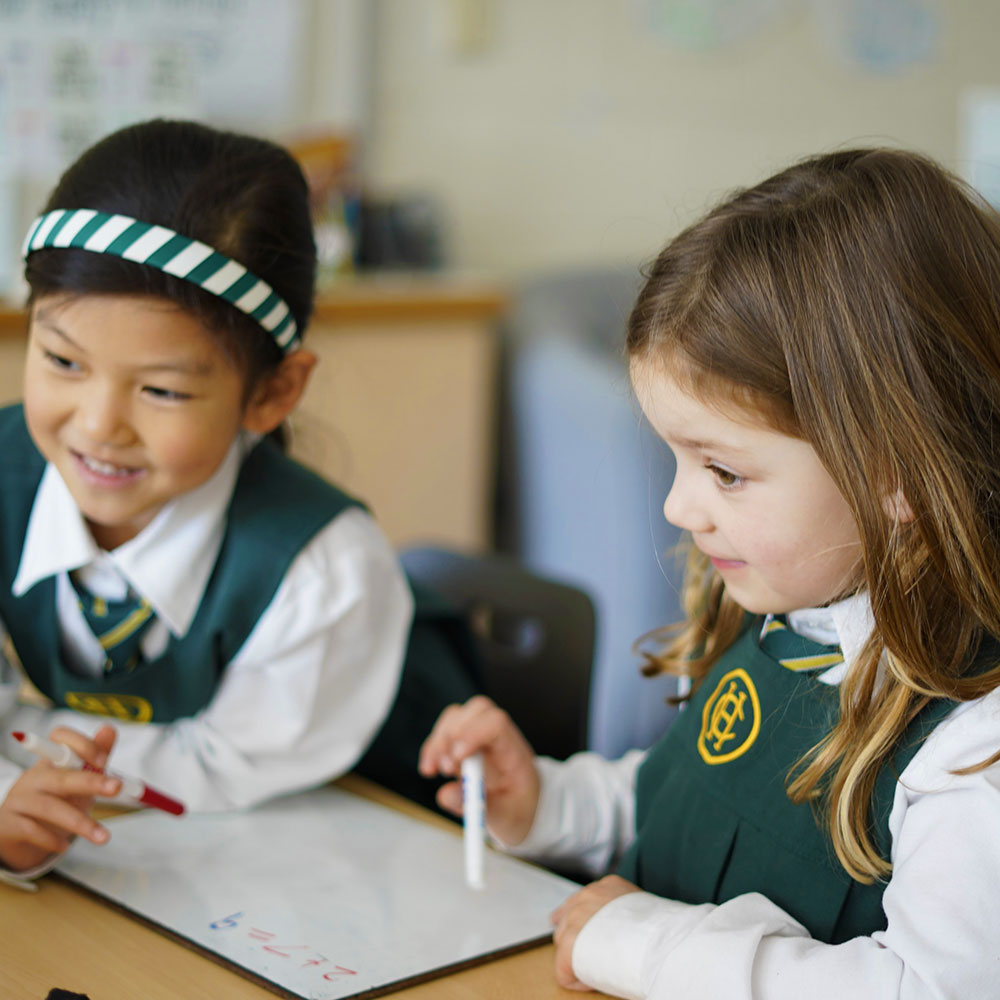 Learning
Friends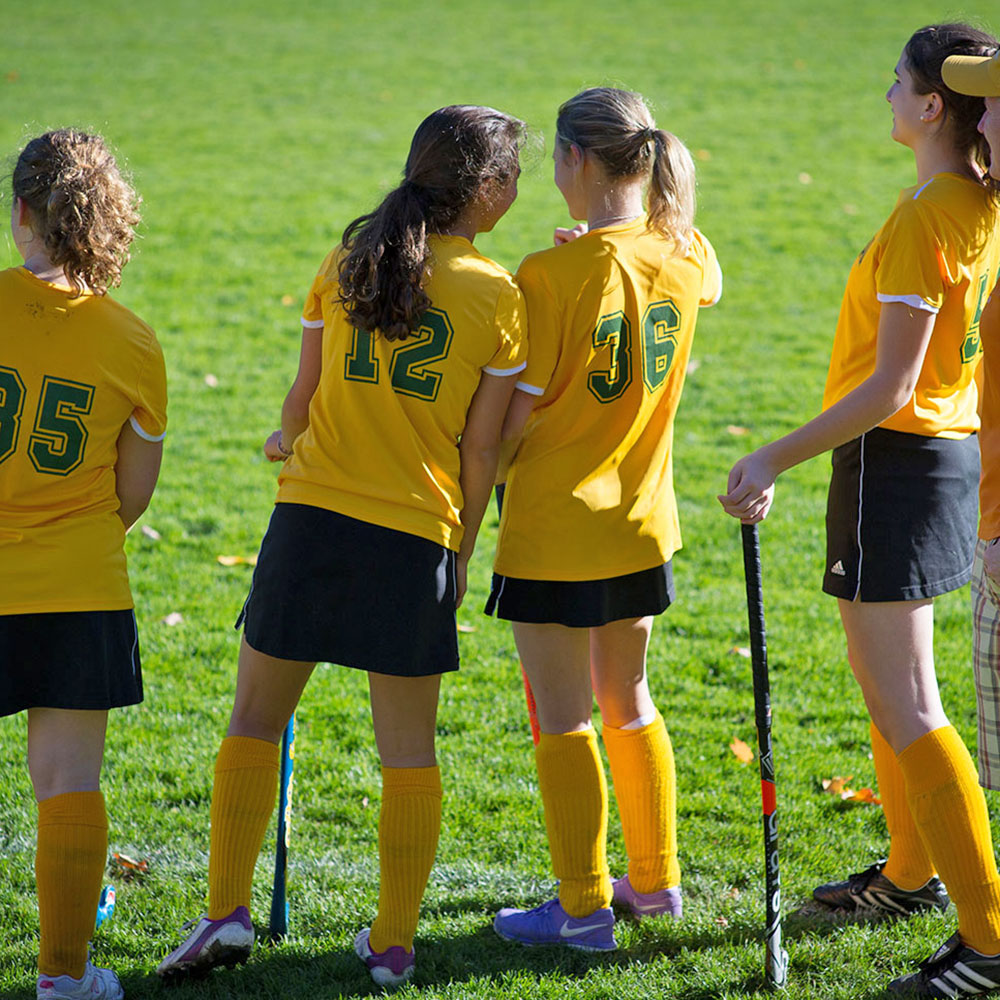 Experience