Our future-ready graduates continue to proudly carry the Havergal name long after they have left our campus.
Havergal students are self-directed, lifelong learners that are equipped to navigate a dynamic and uncertain world. Upon graduation they become alumni, who focus on relationships and community building. They offer compassionate and courageous leadership and are able to authentically connect and inspire others. Creativity, reflective thinking and optimism are defining attributes.
Our alumni join the Havergal Alums/Old Girls community, a vibrant network of more than 9,500 accomplished graduates in more than 70 countries around the world. The Havergal Old Girls Association offers many programs, events and services that sustain and support the lifelong association between every alumni and the Havergal community.
Facts About our 2021 Grads
$1.9 M
Scholarships offered to graduates
98%
Graduated as Ontario Scholars
15%
Studying in the United States
5%
Studying Internationally
Top Areas Of Study
Arts, Humanities, Liberal Arts
Science
Business Admin, Commerce, Management
Engineering
Top University Destinations
Canada
Dalhousie University

McGill University

McMaster University
Mount Allison University
Queen's University
Trent University
University of British Columbia
University of Guelph
University of King's College
University of Toronto
University of Waterloo
Western University
Wilfrid Laurier University
York University
United States
Barnard College
Brown University
Duke University
New York University
Northeastern University
Northwestern University
Pomona College
Rhode Island School of Design
University of California
University of Chicago
University of Michigan
University of Pennsylvania
Vanderbilt University
Yale University
International
Oxford University
University College London
University of Edinburgh
University of St. Andrews
University of Warwick
Grad Profiles
Meet our Graduates
At Havergal, students have the opportunity to excel in academics, arts, athletics and leadership. When you look at our graduates, it is clear that these future leaders have the tools they need to succeed, whatever their passions. They have earned scholarships, created dynamic visionary projects, led their teams to victory and transformed their Havergal experience into their own unique versions of excellence.
Notable Alumni
Gillian Apps
2001
Member of the Canadian women's hockey team; three-time Olympic Gold medallist (2006, 2010, 2014).
Amelia Calbry-Muzyka
2007
Counsel, Human Rights Law for the Department of Justice Canada and a trans educator and activist.
Pauline Chan-Thomas
1983
Broadcast journalist for CTV News in Toronto.
Christine Coutts Clement
1959
Astronomer and university professor; first Canadian woman to discover a supernova.
Paula Cox
1976
Elected as Bermuda's Premier, November 2010.
Eileen de Villa
1987
Chief Medical Officer of Health for the City of Toronto.
Joanna Griffiths
2001
Founder, CEO and inventor of Knix and Knixteen, one of the fastest growing companies in Canada.
Sonia Armstrong Labatt
1956
Educator and philanthropist with a focus on environmental economics. Founder of the Arthur and Sonia Labatt Brain Tumour Research Centre at SickKids.
Dora Mavor Moore
1899
Actor and director; key driving force in Canadian theatre; the Dora Awards are named in her honour.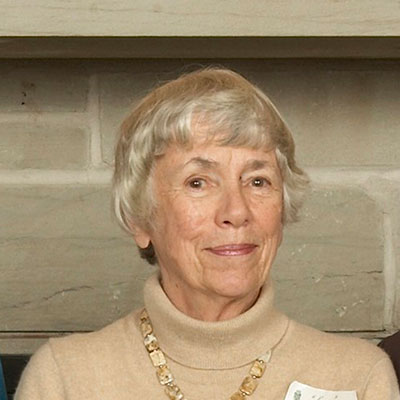 Betty Kimbark Ondaatje
1947
International painter and photographer.
Lana Ogilvie
1986
First BIPOC model to sign a multi-year contract with CoverGirl. Founder of Lana Ogilvie Cosmetics, a natural skincare line.
Indrani Pal-Chaudhuri
1991
Award-winning director, photographer and social justice advocate. Founded a school in West Bengal, India.
Jane Poulson
1970
Canada's first blind physician.
Mariko Tamaki
1993
Writer of graphic novels; shortlisted for the 2008 Governor General's Literary Award for Skim.