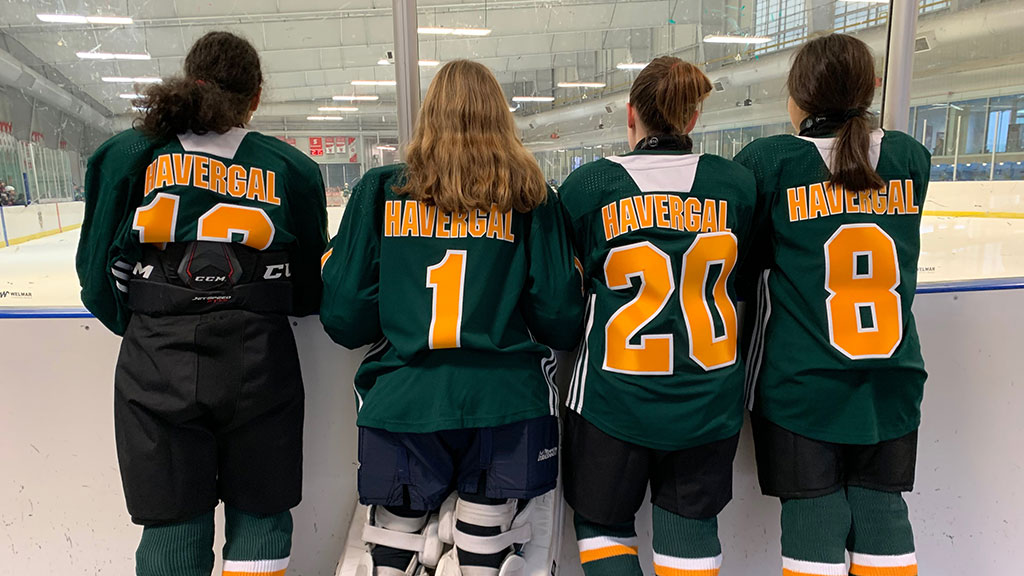 Participation in co-curricular sport contributes to the overall wellbeing of Havergal students.
At Havergal, we believe that every student has the capability to engage in our Athletics Program. Our program has the breadth to meet the needs of a diverse group of students and the depth to challenge students at all stages of development. Through participation in athletics, students will develop the confidence to maintain a healthy active lifestyle, whether through elite or recreational sport, beyond their time at Havergal. Additionally, it provides opportunities for them to be active at all levels in an academically-enriched school.
The Middle School athletics program focuses on "training to train," which develops physical capacities and athletic-specific movement, skills and fitness. This is a critical stage for students to learn and understand rules, values and consequences. The focus of training includes: aerobic training, speed and cognitive development, formal weight training, strategy and sport-specific skills.
We also offer unique sports such as Nordic skiing and disc golf which may appeal to students who are not in a competitive stream yet still want to experience athletics. Additionally, many of our teams offer both a Division 1 and Division 2 offering to accommodate the varying interests and abilities of our students.
Cooperation
Athletics Overview
Havergal offers Middle School students many ways to engage in physical activity. From team sports to extensive athletic facilities, students are able to engage in athletics and hone their skills in a variety of fun and challenging ways.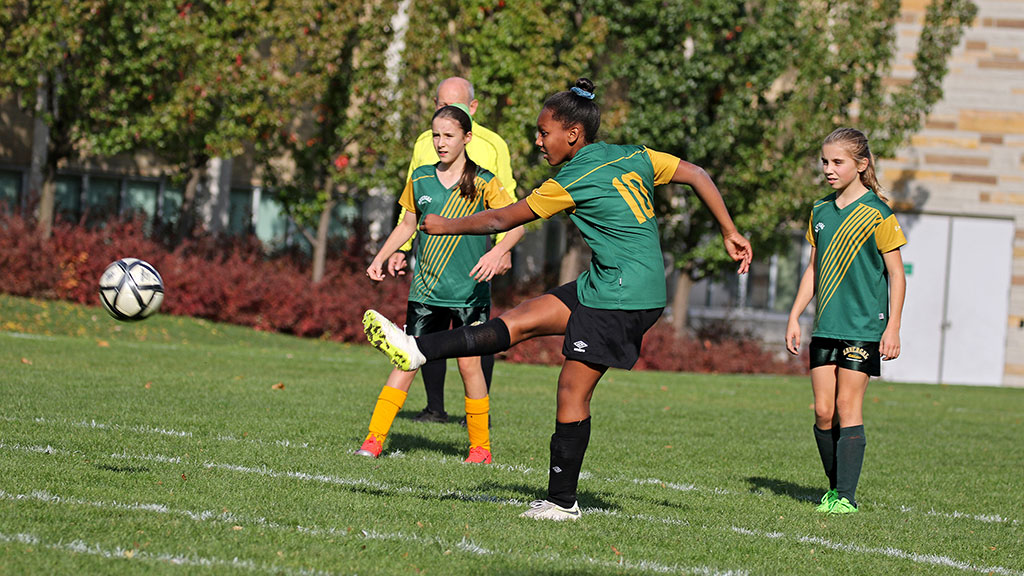 Intra-School Athletics
The goal of the intra-school athletics program is to provide a variety of opportunities for all students to stay active and develop a lifelong commitment to healthy, active living, while having fun. Our Middle School teams compete in the Conference of Independent Schools Athletic Association (CISAA). Students are given the opportunity to participate in intramurals and other athletic events school-wide throughout the year.
Facilities
Havergal is fortunate to have extensive athletic facilities including three playing fields, six outdoor tennis courts, single and double gymnasiums, a 25-metre swimming pool, a climbing wall and a Fitness Centre. Students also have access to off-campus facilities that include a running track, ski and snowboard facilities in the Collingwood area and more.
Teams (U13 & U14)
Havergal offers the following teams to Middle School students.
Alpine Skiing: Open
Badminton: U13, U14
Basketball: U13 D1 & D2, U14, U14 D2
Cross-Country Running: U13, U14
Disc Golf: U15
Field Hockey: U14
Ice Hockey: U14
Mentor Coaching
Nordic Skiing: Open
Rugby (Touch): U14
Soccer: U14
Softball: U13, U14
Swimming: U13, U14
Tennis: U13, U14
Track & Field: U13, U14
Ultimate: U14
Volleyball: U13 D1 & D2, U14 D1 & D2
Yoga